We are an innovative startup on a mission to help anyone go to places that they never imagined they will ever go. We will achieve this by developing solutions for virtual reality and augmented reality that will empower businesses around the world.
We're a team of more than a dozen virtuosos with deep knowledge about the VR & AR industry and decades of experience in technical development and computer graphics. In the past, we worked for Disney, Microsoft, Samsung, Bosch, and others. We surround ourselves with people that worked on visionary projects like Microsoft's Hololens and held top executive positions.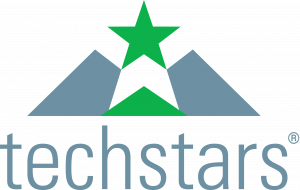 We are the job. We are responsible for championing and extending our unique culture.
People power. We trust and believe in our people as the foundation of success with our clients and shareholders.
​We love our customers. We go beyond what's required for our customers. Their happiness is our main concern.
​Think like an owner. We are a community of A players who are all owners in the business. We provide freedom and flexibility in exchange for consistently high performance.
​Seriously fun. We are serious about our job and lighthearted about our day. We are kind to and respectful of one another and to our customer's quirks.
No secrets. We are transparent and direct so that people know where the company stands and where they stand so that they can make great decisions.
​Spirit of the law. We do the right thing, even if it means going beyond what's written on paper.
​Raise the bar. We lead our industry to set standards. We go the extra mile to delight our users, clients and the people we work with.
​Not just about us. We know we're successful when our clients are successful and our users are happy.
Results focused. We focus on building a great business and a great company in an open, accessible environment.
Aim high and be bold. We learn from others, then we write our own rules to be a pioneer in our industry and create a model workplace.
Two ears, one mouth. We ask, listen, learn, and engage in constructive debate to reach conclusions and move forward together.
Collaboration is king. We solve problems together and help each other out along the way. We keep our commitments and communicate diligently when we can't.
Learning loops. We are a learning organization. We aren't embarrassed by our mistakes—we communicate and learn from them so we can grow in our jobs.
You may have the greatest bunch of individual stars in the world, but if they don't play together, the startup won't be worth a dime. The way a team plays as a whole determines its success.
We offer a competitive salary in a friendly and supportive working environment. You will be a part of a team of highly dedicated and skilled individuals. Together with them, you'll be solving various problems. The work plan is task-oriented, so you get to organize your schedules the way you like it. You will have the choice to work from home or from the comfort of our cozy office.
If you're interested in joining our team, please reach out to us. We're always looking to connect with exceptional individuals that are looking for new challenges.
VIAR d.o.o.
Jenkova 13, 3000 Celje,
Slovenia, Europe.
VAT number: SI26927942
VIAR Inc.
1916 Pike Place Ste 12 #1411
Seattle, WA 98109
USA